Friends & Bachelor(ette)s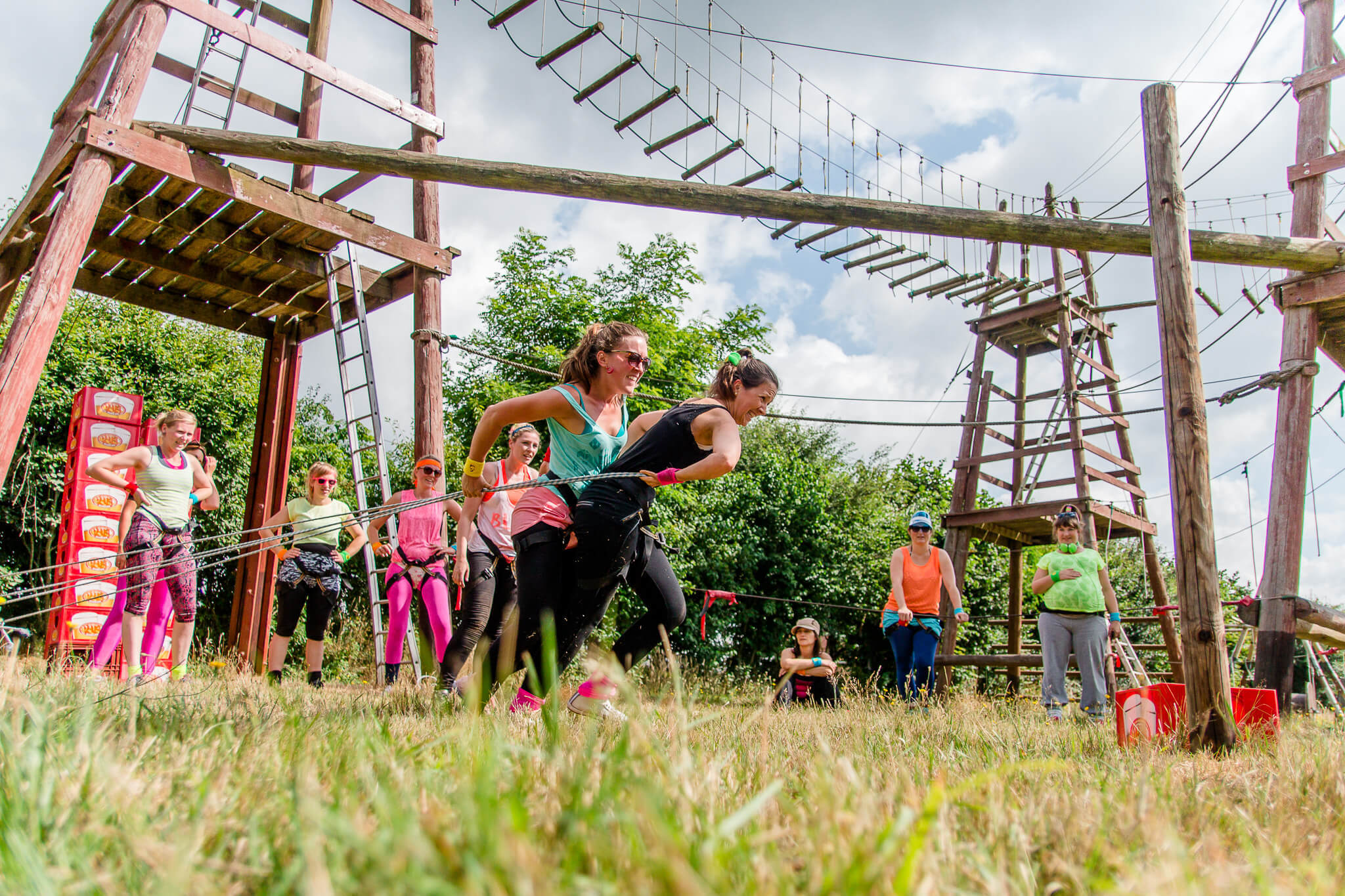 Friends & Bachelor(ette)s
Friends, bachelors and bachelorettes
The Kijkuit Outdoor Sports offers various activities. The arrangement of the day is done in consultation, depending on your wishes and preference of activities.
As standard, a full day lasts from 9 a.m. to 4 p.m., with a break between noon and 1 p.m. Activities last either half a day (2 to 3 hours) or a full day (4 to 6 hours).
An action packed day!
De Kijkuit is the place to be for friends, bachelors or bachelorettes who want to be active and adventurous. Take a kayak trip, and maybe combine it with a mountain bike tour or another activity. Prefer keeping your feet dry? Test your might in our Highland Games, or the challenging ropes courses in combination with the death ride.
We will be glad to help you put the perfect puzzle together for your day out with friends. During and after your experiences, we offer you good food and drinks.
Get started and plan a sporty day with friends!
Below, you find different programs, perfect for bachelor and bachelorette parties.
De Kijkuit can be yours for an entire day. Combine activities with our delicious catering and you'll treat every participant to some unforgettable memories. Look at the possibilities.
Teambuilding
Your group is being divided into smaller teams who take part in a series of competitions: stacking crates, conquering a climbing frame, Indian canoe doing the walking A's, setting out on a crate race, ….
---
Highland Games
These consist of ten to fifteen typically Highland Games.  Your group is being divided into clans which compete with each other. Everyone wears a kilt and of course gets a whisky.
---
Inflatable Fun
The "Inflatable Fun" package will be online soon.
---
Lasershooting
During our Lasershooting, compete with each other and take out the other team. Communication, tactics, aiming and hiding are important!
---
Outdoor sports half a day (2 to 3h):
Program 2: ropes course, climbing wall, death ride and archery
Program 3: kayak on site
Program 4: kayak trip to Moerbrugge or to Brugge
Program 5: mountain bike trail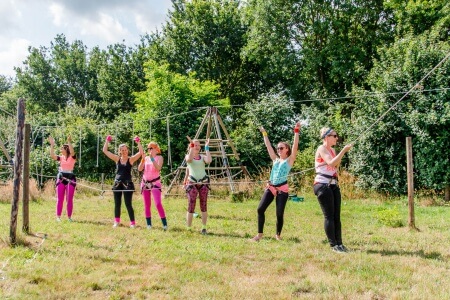 Catering
We provide food and drinks, both in the restaurant, the outdoor bar and the big party tent. Cooking can be done according to your wishes.
Have it your way
It's possible to rent our facilities for your special day at De Kijkuit.
Outdoor adventure combined with delicious catering will make it an unforgettable day for every participant.