Kayak
Kayak
Kayaking options:
On-site: national park Miseriebocht, an old canal branch.
Single kayak
€8 for half a day
Double kayak
€14 for half a day
Triple kayak
€14 for half a day
Contact us for more information
During opening hours you do not need reservations. Just ask at the bar.
---
Kayak trip starting from Beernem
Luggage and bike transport included
Beernem – Moerbrugge or
Moerbrugge – Beernem
A 7 kilometer trip
Beernem – Brugge or
Brugge- Beernem
A 12 kilometer trip
Minimum 8 persons 
€14 per person
Take your outward or inward journey on mountain bike
€24 per person
 Contact us for more information and bookings
or call us at +32 50 78 15 53
---
Kayaking elsewhere
We offer tailor-made kayak trips: on the river Leie, IJzer, etcetera. The price depends on the number of participants and on the location.
Maybe you're also interested in …
Contact us for more information and bookings
or call us at +32 50 78 15 53
Conquer the Water!
You can't say Kijkuit without saying kayak. Ever since we opened, enthusiasts can drop by and hit the waterstraight away. We also organize kayak trips for schools, companies, friends and families. Choose your own pace, enjoy the quiet surroundings or embark upon a longer journey starting from Brugge.
Get into the water!
Contact us for a group booking, potentially in combination with another activity such as mountain biking.
Feel like a splash on a sunny day and want to drop by last minute? No problem. During opening hours, we rent out kayaks for an hour, two hours or half a day.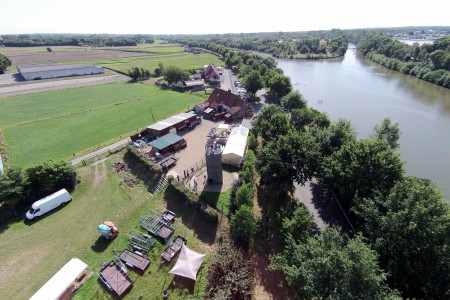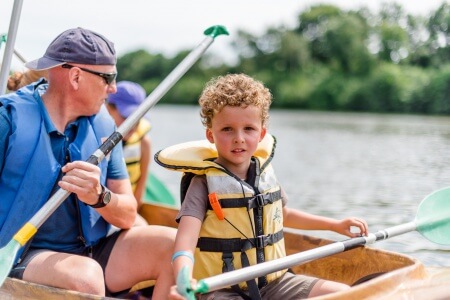 Catering
We provide food and drinks, both in the restaurant, the outdoor bar and the big party tent. Cooking can be done according to your wishes.
Have a look at our catering
Camp at Kijkuit
Your organization can make use of all of Kijkuit's facilities and build a big summer camp together with us. We load your schedule full of
activities and take care of the catering for the hungry souls.