Companies
Companies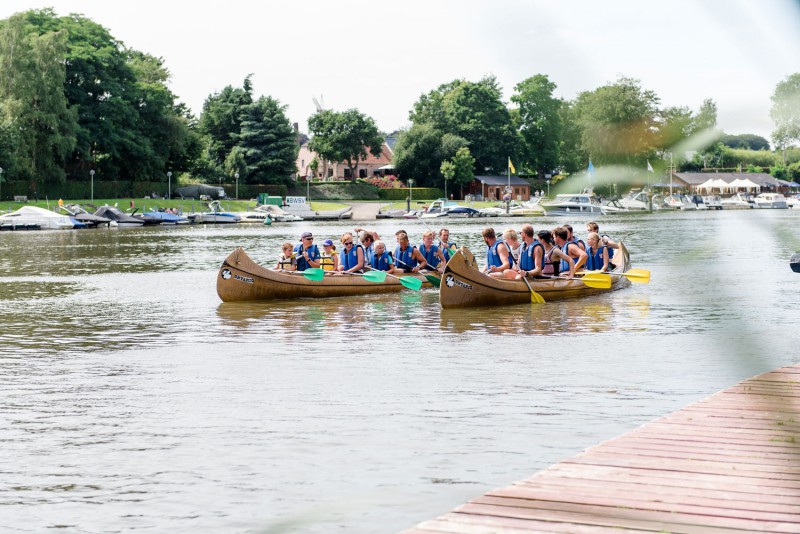 Offer for corporations
De Kijkuit Outdoor sport offers different activities ranging from 2,5 hours to a full day (5 to 6 hours). The programme is arranged to suit your needs in the best way.
Usually the activities start at 9h and last till 12h. Lunch break from 12h to 13h. The activities restart from 13h until 16h.
­
Companies
Do you want to reward your employees? Are you looking for an adventurous destination for your company outing? Are you hoping to optimize the working together of your colleagues? Then chose one of our teambuilding events, such as Highland games, de Indian canoe of kayak polo.Your staff enjoys a relaxed but active day together, which positively affects their mutual relations.
Whether you chose a recreational approach or go for lots of effort and action, Kijkuit always selects the most suitable activities and catering, adjusted to your company. We always work with the same amount of commitment, professionalism and flexibility. Our accommodation is perfect for your event. Contact us to make your company outing a success.
Below you find different programs, suitable for companies. Combinations of programs are always possible.
Follow us on Facebook to stay up to date with the latest news.
---
Teambuilding
Your group is being divided into smaller teams who take part in a series of competitions: stacking crates, conquering a climbing frame, Indian canoe doing the walking A's, setting out on a crate race, ….
---
Highland Games
 These consist of ten to fifteen typically Highland Games . Your group is being divided into clans which compete with each other. Everyone wears a kilt and of course gets a whisky.
---
Outdoor sports half a day (±3h):
Program 3: kayak on site
Program 4: kayak trip to Moerbrugge or to Brugge
Program 5: mountain bike trail
---
Outdoor sports full day (±6h):
Combinatie: For a full day, a combination of the above-mentioned programs can be made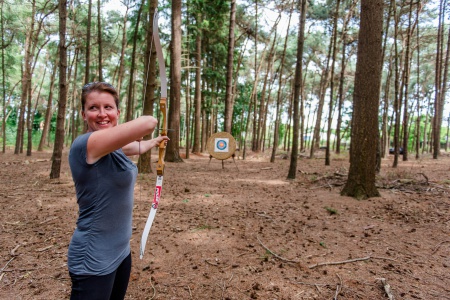 Catering
We provide food and drinks, both in the restaurant, the outdoor bar and the big party tent. Cooking can be done according to your wishes.
Your event at De Kijkuit
Your organization can make use of all of Kijkuit's facilities and host a big event together with us. We load your schedule full of activities and take care of the catering for the hungry souls.