Families
Families
Kayak without reservation with your family, relatives or friends
On-site: national park Miseriebocht, an old canal branch.
In July and August, you can kayak every day from 10 a.m. to 6 p.m., without reservation. Feel free to ask for your kayak at the bar, we will be happy to help you.
Single kayak
Double kayak
Small canoe
(3 adults) or (2 adults + 2 child.)
Price per 2,5h:
up to 6 years: € 2 p.p.
(life jacket rental)
from 6 to 12 years:€ 6 p.p.
(life jacket included)
from 13 to 18 years:€ 8 p.p.
(incl. life jacket)
from 19 years: € 10 p.p.
(incl. life jacket)
Kayaking in group is possible after reservation via 050 78 15 53
Contact us for more information
During opening hours you do not need reservations. Just ask at the bar.
A Fun Family Day
Come and enjoy a joyful, active day with your family and kids in a natural environment, in or close to the water.
Feel your stomach grunt after a long kayak trip or an intense mountain bike ride? In our restaurant or the outdoor bar you can enjoy a tasty meal and refreshing drink. What a treat after such an active experience. Suggestion: try our famous ribs.
Feel like having a crazy day together? Contact us to book your favourite activities and reserve a table in our restaurant.
Teambuilding
Your group is being divided into smaller teams who take part in a series of competitions: stacking crates, conquering a climbing frame, Indian canoe doing the walking A's, setting out on a crate race, ….
---
Highland Games
These consist of ten to fifteen typically Highland Games.  Your group is being divided into clans which compete with each other. Everyone wears a kilt and of course gets a whisky.
---
Inflatable Fun
The Inflatable Fun package will be online soon.
---
Outdoor sports half a day (2 to 3h):
Program 2: ropes course, climbing wall, death ride and archery
Program 3: kayak on site
Program 4: kayak trip to Moerbrugge or to Brugge
Program 5: mountain bike trail
---
Outdoor sports full day (4 to 6h):
Combinatie: For a full day, a combination of the above-mentioned programs can be made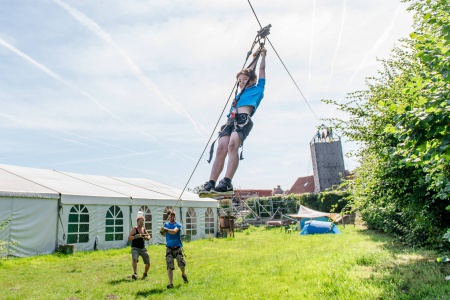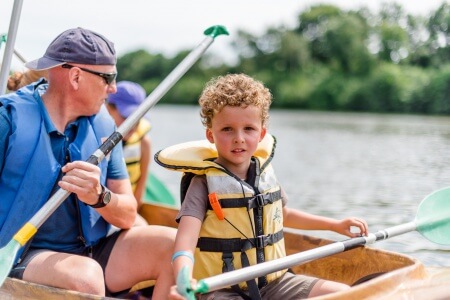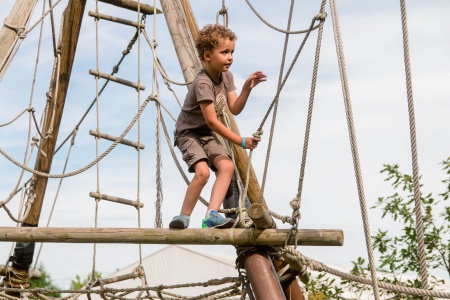 Catering
We provide food and drinks, both in the restaurant, the outdoor bar and the big party tent. Cooking can be done according to your wishes.
Your event at De Kijkuit
Your organization can make use of all of Kijkuit's facilities and host a big or small event together with us. We load your schedule full of activities and take care of the catering for the hungry souls.